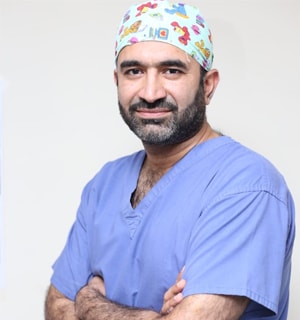 Research & Publications
1. An overview of different reconstruction options after resection of distal radius neoplasms. Zeeshan K, Ashish G, Israr A. Ortho Res Online J. 3(4). OPROJ.000566.2018.
2. Bilateral medial end of clavicle enchondromas. An unusual presentation. Khan Z, Umer US,Alam S, Ghaus SG. PJR October-December 2018; 28(4):326-328.
3. Umer US, Khan Z, Khan AN, Alam S , Ghaus SG, Gul S, et al. Fibrodysplasia ossificans progressiva: Case report. J Postgrad Med Inst 2018; 32(4): 413-7.
4. Fibrodysplasia ossificans progressive: Case report Umer US, Khan Z, Khan AN, Alam S, Ghaus SG, Gul S, Gul H, Afridi R. J Postgrad Med Inst 2018; 32(4): 413-417.
5. Reconstruction of the distal tibia following resection of aggressive bone tumours using a custom–made megaprosthesis. Yang P, Evans S,Khan Z, Abudu A, Jeys L, Grimer R.. J Orthop. 2017 Jun 24; 14(3):406-409.
6. Femoral adamantinoma: A rare lesion in an elderly patient in a rare location. Aydin K,Khan Z, E Turgay, Ugras S. Balkan medical journal. 2017 March. 34(2):185-186.
7. An epidemiological survey of tumour or tumour like conditions in the scapula and periscapular region. Khan Z, Gerrish AM, Grimer RJ. SICOT J. 2016; 2:34.
8. Extra-axial chordomas. Evans S, Khan Z, Jeys L, Grimer R. Ann R Coll Surg Engl. 2016 May; 98(5):324-328.
9. Is limb salvage surgery a contra indication in pathological fractures secondary to osteosarcoma? Do we know the answer? Khan Z, Hussain S, Carter S. Journal of bone & soft tissue tumors. 2016 May-Aug, Vol2, Issue 2, 10-12.
10. Improving outcomes in the management of osteosarcoma. Khan Z. (Editorial). J Rehman Med Inst. 2015 July-Dec; 1(2):1-2.
11. Tumors of the foot and ankle. Khan Z, Hussain S, Carter S. Foot (Edinb). 2015 Sep;25(3):164-172.
12. Conversion of unicompartmental knee arthroplasty to total knee arthroplasty: The challenges and need for augments. Khan Z, Nawaz SZ, Kahane S, Esler C, Chatterji U. Acta Orthop. Belg, 2013 Dec;79(6):699-705.
13. A prospective randomized control trial on patient's recall of consent after hand surgery: how much they want to know? Khan Z, Sayers AE, Khattak MU, Eastley N, Naima SJ. Orthop ver (Pavia). 2013 Nov 6;5(4): e32.
14. Myxofibrosarcoma of soft tissue. Qasim S, Khan Z, Richards CJ, Ashford R. International Journal of surgery. Oct 2013.11(8): 670.
15. Outcome of soft tissue sarcomas in elderly patients. East Midlands Sarcoma Service, University Hospitals of Leicester. Yiu F, Khan Z, Richards CJ, Esler CP,Carvell S, Ashford R. European Journal of surgical oncology. Nov 2013.39(11): S75.
16. Radiographs late in the follow up of uncomplicated distal radius fractures: are they worth it? Clinical outcome and financial implications. Eastley N, Aujla R, Khan Z. Orthop ver (Pavia). 2012 May 9;4(2): e20.
17. Avoiding pitfalls in the fast-tracking of hip fractures. Khattak MU, Khan Z, Bennett N, Chambers I. Injury Extra, Sep 2011, Vol 42 (9): 101.
18. A near miss: an uncommon injury following a common mechanism. Bryson D, Khan Z, Aujla R, Bromage JD. BMJ Case Reports, 2011; doi:10.1136/bcr.04.2011.4086
19. Lean thinking: Can it improve the outcome of fracture neck of femur patients in a district general hospital? Yousri TA, Khan Z, Chakrabarti D, Fernandes R, Wahab K. Injury. 2011 Nov; 42(11):1234-7.
20. TONK score. An objective method of assessing medical notes quality. Khan Z, Sayers AE, Khattak MU, Chambers I. Eur J Trauma Emerg Surg 2010:;36:137-138.
21. Primary synovial osteochondromatosis of the first metatarsophalangeal joint, literature review of a rare presentation and a case report. Khan Z, Yousri T, Chakrabarti D, Awasthi R, Ashok N. Foot Ankle Surg. 2010 Jun; 16(2):e1-3.
22. Simultaneous distal radius and lunate fracture. Lesson for an anwary eye. Khattak MU, Khan Z, Shafqat SO. BMJ Case Reports, 2010; doi:10.1136/bcr.10.2009.2387
23. A rare case of spontaneous onset tibialis anterior muscle hernia. Should it always be treated? Khan Z, Khattak MU, Shablahidis O, Ashford RU. International Journal of clinical skills. Sep 2009, Vol3, Issue 3.
24. Management of Hinchi type 2 diverticulitis. Soumian S, Thomas S, Mohan PP, Khan N, Khan Z, Raju T. World J Gastroenterol 2008 December 21; 14(47): 7163-7169.