All About
Clinical Skills Lab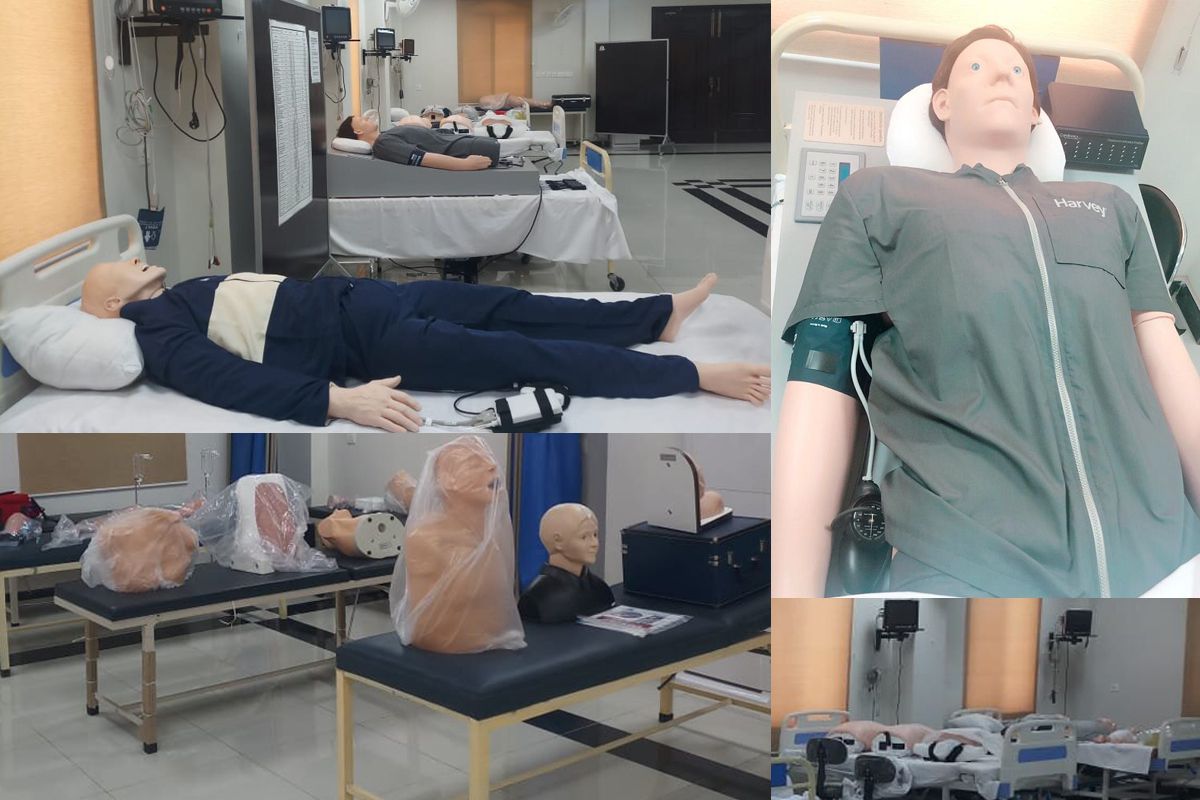 Introduction
The goal of the clinical skills lab is to provide a safe learning experience that promotes successful understanding in all aspects of health care.
The CSL faculty and administration are here to make the student's clinical experience educational and enlightening and to serve in the best interest of the student. Simulations and case scenarios are designed to help the student develop problem-solving and decision- making skills. The CSL will attempt to include all environmental factors to make the students' learning experience realistic and authentic. For enhanced learning, all students are expected to come to the lab prepared. The faculty will provide students with positive feedback and debriefing of their performance, while students will self-analyze their performance and use critical thinking during the reflection process.
The following guidelines maintain safety while using the CSL. It is expected that all involved in classrooms, clinical skills and simulation activities will adhere to these guidelines. The Simulation Coordinator will update the contents of this manual as needed. All students, staff and faculty will be advised of these revisions.

General information
The CSL is located in the college building. The CSL simulates a hospital setting that is fully equipped to practice all clinical skills. The center has three high fidelity Mannequins; besides that we have a range of different simulators. The list is attached.
The CSL schedule will be posted by the faculty. You can view the centers schedule on the KGMC website. Students needing extra practice in the Sim Lab, may sign up for "open lab" dates and times recommended by the instructor. Any student wishing to makeup days in the CSL Center must notify their instructor first, who will then contact the lab coordinator. The Sim Center is not intended to be used as a replacement for any clinical rotation.
CARDIOLOGY

1

Adult BLS Mannequin Basic

3

2

Adult BLS Mannequin Advance

1

3

Infant BLS CPR Mannequin Basic

1

4

Infant BLS CPR Mannequin Advance

1

5

Automated External Defibrillator (AED) Trainer

2

6

Adult ACLS Mannequin

1

7

Cardiac Pulmonary Simulator (Harvey)

1

GENERAL PRACTICE

1

Intra Muscular injection Simulator

2

2

IV Arm Simulator

3

3

Catheterization Male and Female

2

EMERGENCY MEDICINE/GENERAL MEDICINE

1

Central venous cannulation

3

2

Tracheostomy

1

3

NG Intubation

1

4

Casualty simulation kit

1

5

Epidural and Spinal injection Trainer

1

6

Adult abdominal Examination trainer

2

HAND ON PRACTICE/SURGERY

1

Suturing & Stapling practice

2

2

Bandaging Simulator

2

3

Suture Practice Arm

1

4

Prostate Examination Trainer

1

5

Rectal Examination Trainer

1

6

Enema Administration

1

7

Breast Examination simulator

2

GYNAECOLOGY

1

Gynae Examination trainer

1

E.N.T

1

Ear Examination Simulator

1

OPHTHALMOLOGY

1

Eye Examination simulator

2