All About
Department of Physiology
Chairperson – Physiology
Dr. Zubia Shah
Associate Professor – Physiology
Physiology is the science that seeks to explain the physical and chemical mechanisms responsible for the origin, development, and progression of life. It is a discipline that takes the lead in teaching and research of the physiological sciences. The aim is to discover the origins of human diseases by advancing knowledge in the fields of biology and medicine, especially as they relate to the nervous, cardiovascular, body fluids and kidneys, blood, immunity, respiration, gastrointestinal, endocrine, reproduction, and muscular systems.
It includes in-depth study of the functions, mechanisms, and structures of human and other living organisms. It utilises the experimental methods as well as the techniques and concepts of the physical and chemical sciences. The fact that we remain alive is the result of complex control systems. Human physiology links the basic sciences with medicine and integrates multiple functions of the cells, tissues, and organs into the functions of the living human being. This integration requires communication and coordination by a vast array of control systems that operate at every level—from the genes that program synthesis of molecules to the complex nervous and hormonal systems that coordinate functions of cells, tissues, and organs throughout the body. Thus, the coordinated functions of the human body are much more than the sum of its parts, and life in health, as well as in disease states, relies on this total function.
Pathophysiology is the study of disordered body function and the basis for clinical medicine. Research is aimed at the integration of the various activities of cells, tissues and organs at the level of the intact organism.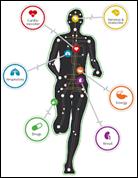 Current status
The Department of Physiology in Khyber Girls Medical College is following integrated modular curriculum following the standards laid down by Pakistan Medical Commission with flexibility and opportunities to increase contact hours and implement best practice models for teaching and learning and assessment of Physiology.
In addition, this system is designed to enhance collaboration between basic sciences and clinical departments for effective utilization of institutional resources. The Physiology laboratory is well equipped for both undergraduate and postgraduate training.
Undergraduate courses
MBBS students study physiology following spiral curriculum. First and second professional students study physiology in 6 blocks.
Postgraduate courses
MPhil Physiology. 6 scholars have completed MPhil and 7 are currently enrolled in MPhil program.
Vision
To be globally acclaimed institution recognized for excellence in medical education and research
Mission
To create a new genre of doctors trained to highest level of competence, committed to excellence, guided by ethics ready to serve and lead the world tomorrow.
To create vibrant culture of scientific essence and cutting-edge research output.
Quality Policy
To train students in evidence-based medicine, rooted in ethics and empathy.
To maintain and enhance an academic program that is updated in knowledge, latest trends, and best practices.
To develop the spirit of enquiry and build robust foundations for scientific research.
Research Projects
Effect of enhanced physical activity on antioxidant status and cardiometabolic markers in prediabetic population (PhD) – Dr Zubia Shah
Estimation of Chronic Renal insufficiency by Cockcroft Gault formula and Creatinine Clearance (MPhil) – Dr Zubia Shah
Metformin therapy: A comparative study of Vitamin B12 deficiency in patients with type 2 diabetes mellitus (MPhil) – Dr Amjad Zaman
Electrocardiographic changes and serum lipid profile in non-insulin dependent diabetic patients (MPhil) – Dr Riffat Sultana
Association of serum Vitamin D levels with duration of disease in type 2 diabetes mellitus patients (MPhil) – Dr Afsheen Mahmood
Comparison of Moderate and High Intensity Interval Exercise on Brain Derived Neurotrophic Factor in Young Adult Females (MPhil) – Dr Farida Ahmad
Conflict management: How do junior consultants and post graduate trainees manage? (MHPE) – Dr Afsheen Mahmood
Effect of Glycemic control of on homocysteine and high sensitivity C-Reactive Protein Levels in Type 2 Diabetes mellitus (MPhil) – Dr Zulfania
Correlation between glycosylated haemoglobin and thyroid function tests in patients with type 2 diabetes mellitus" (MPhil) – Dr Ayesha Qaiser
Comparing Frequancy of Cardiovascular Autonomic Neuropathy in Diabetic Cirrhotic With Non Diabetic Cirrhotic Patients" (MPhil) – Dr Afsheen Bashir
Determination of Normal Refernce Values for Hematological Indices for Adult Male Population in District Muzaffarabad (MPhil) – Dr Jameel Ahmed
Neutrophil Lymphocyte Ratio: A Predictor of Left Ventricular Systolic Dysfunction in Patients with ST Elevated Myocardial Infarction (STEMI) In Pakistani Population (MPhil) – Dr Sarah Shahid
Impact of physical exercise to reduce the risk of pregnancy induced hypertension, role of Leptin and Adiponectin (MPhil) – Dr Gul Muhammad
Association of Vitamin D Receptor Genetic Variation with Pre-Eclampsia (MPhil) – Dr Shehla Siraj